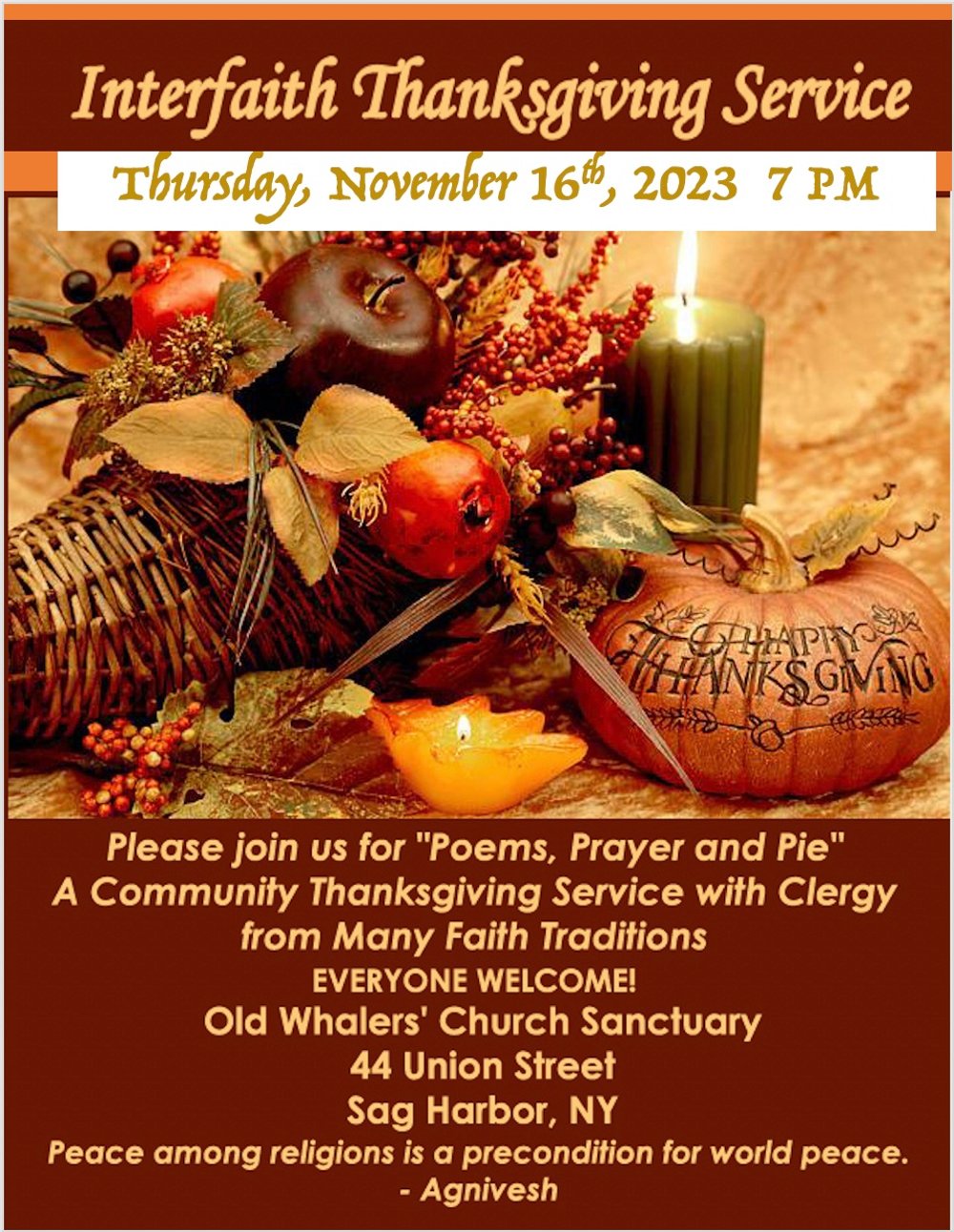 Join us for an
INTERFAITH THANKSGIVING SERVICE
THURSDAY, November 16th at 7pm
OLD WHALERS CHURCH
4 Union Street, Sag Harbor NY, 11963
The OLD WHALER'S CHURCH will again be hosting this year's service where we honor different faith traditions including Buddhism, Islam and Judaism. as part of the prayers and liturgy of the service.

Mother B will be participating with other ministers from our Diocese.

Please join us for this special occasion that unites us in a quest for a greater peace, goodness and abundance on the earth during this time of thanksgiving.

Did you know that the word "eucharist" translates to "thanksgiving?"